At Forekicks: Taunton
8:00am-11:00am
At Proelifhic Park: Greensboro NC

Time TBA
Danbury Sports Dome: Danbury CT
12:00pm-5:00pm
Elite National Recruiting Series
Elite National Recruiting Series is the best way to gain exposure and prepare to play at the next level.
The goal of the Elite National Recruiting Event is to provide a one of a kind environment where serious high school lacrosse players will be exposed to the highest level of instruction and skill development in anticipation of playing at the competitive level possible in college.
The Elite National Recruiting is available for individuals looking to be challenged in a distinctly competitive lacrosse environment, while being assessed by NCAA Division I, II and III collegiate coaches as well as Major League Lacrosse Coaches. Our goal is to improve individual play through demanding field sessions, and insightful seminars about playing at the highest level. High Performance Seminars will be led by trusted experts in their field and will include: college selection, recruitment and admission process, leadership/character development, lacrosse specific conditioning and preparation and sports nutrition/wellness.
All players will be exposed to an intensive training environment for those who are serious about fulfilling their potential. Due to the uniqueness of this specialty program, enrollment will be limited to 60 players.
The events are for all boy lacrosse players currently in grades 8-12.
Due to limited enrollment this event will close out quickly! Register soon.

Elite National Staff
Sean Quirk: Head Coach Boston Cannons
Eric Hagarty: Head Coch Endicott College
Lars Keil: Assistant Coach Harvard University
Loryn Watkinson: LivingProof Wellness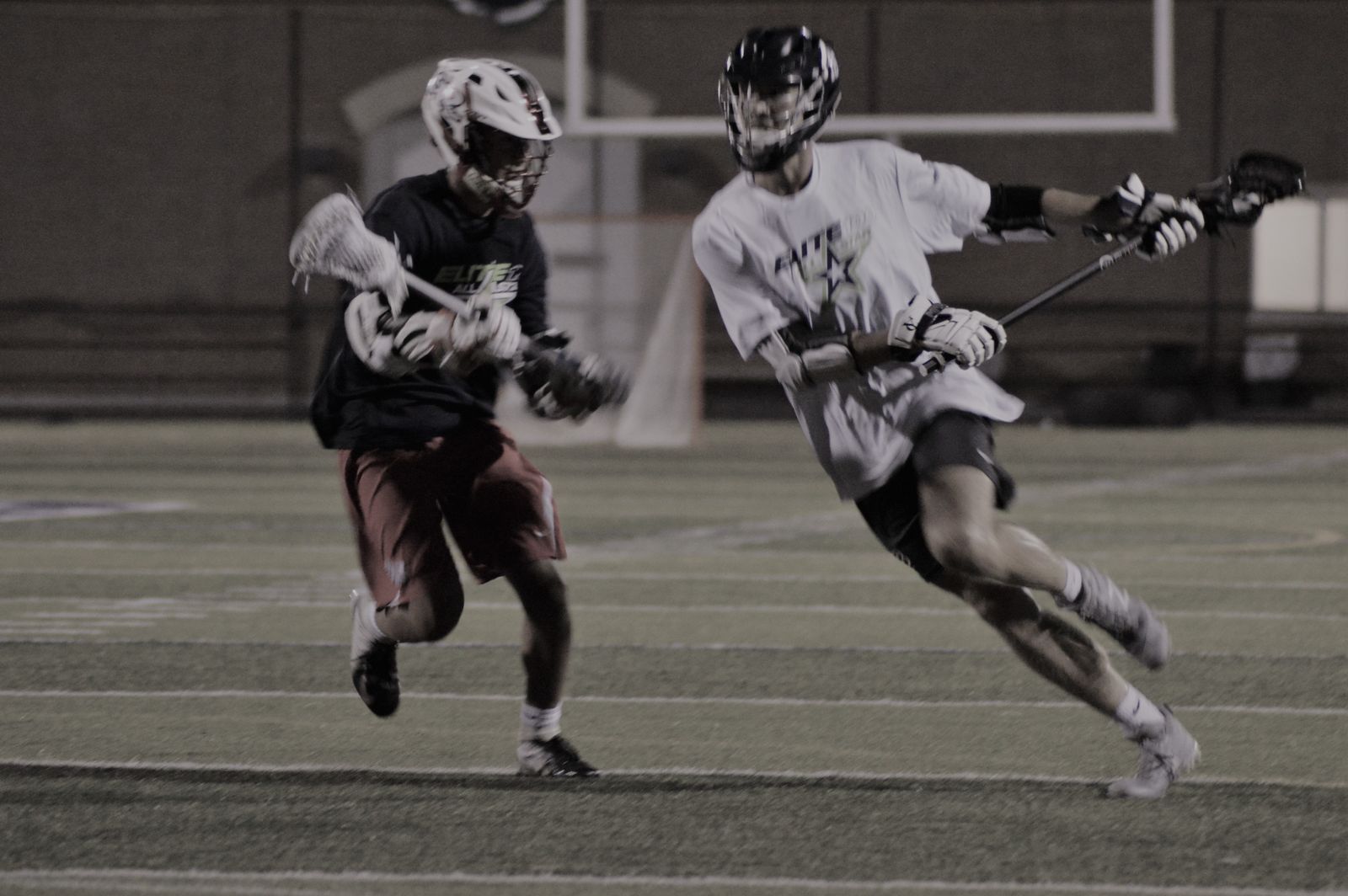 Each event focuses on these five key areas:
1) Individual Positional Skill
Top level instruction from top level NCAA coaches
2) Small Group Work
Positional based drills, 1v1s, 2v2s
3) Short Field Team Drills
Short sided unsettled drills, 3v2s, 4v3s, 5v4 slow breaks
4) Short Field 7v7 games
Cut it loose and compete in 7 on 7 games
5) Seminars: 1)Leadership -Character Development with Livingproof Wellness. College Section. 2) Recruitment Process with NCAA Division I, II and III Coaches.
Seminars are for all student-athletes and parents attending
Elite National Recruiting Schedule
Sample Schedule
→ Registration
→ Dynamic Warm-Up / Stretch
→ Footwork / Mechanical Work
→ Position-Specific Work
→ Team Concepts / Small-Sided Drills
→ 7v7 to 10v10 Scrimmaging With Coaches Observation
→ Seminars on: Leadership - Character Development - College Selection(For student athletes and parents)
→ Camp Concludes