November 4-6, 2022
2023, 2024, 2025 and 2026 Graduates
Colorado Academy
Denver, CO
Elite 100 West Coast
The Nations Premier Recruiting Event for College Bound Student-athletes
Play in front of NCAA Division I, II and III coaches this fall
The Elite 100 provides players with advanced training and playing opportunities that can be used to take their game to new heights and is open to any and all participants. Whether you are looking to compete at the NCAA Division I, II or III level, the Elite 100 will help you reach your goals. The Elite 100 features a staff of coaches who have the experience and dedication necessary to help you develop on and off the field. The Elite 100 is open to any and all student athletes.
All coaches at Elite 100 are top Division I, II and III coaches from the premier programs in the country. This program is designed for players wishing to compete and play at the college level. The top college coaches as you will see on our staff list will be coaching the teams at Elite 100. Each team at Elite 100 will have a maximum of 20 college bound players which will provide you with a ton of playing time and exposure to the college coaches.
Players will also benefit from the recruiting opportunities offered through our in-camp college recruiting seminar and our network of college coaches who work on staff at The Elite 100.
Players will compete in 6 games, a practice and game on Friday, 3 games on Saturday and 2 games on Sunday, we will have 2 All Star games for seniors (2023) and one for Rising Sophomores (2025) and Rising Juniors (2024) on Saturday night.
Cost
The Elite 100 fee is $550 (no accommodations/meals)
This includes:
One of the most quality staffs (100 Top Tier Division I, II and III Coaches and Institutions)
6 games of lacrosse plus an opportunity to make the All-Star Game
Practice on Friday with college coaching staff
College Admission Process Seminar
PeakPro tank Top
PeakPro Shaft
Enrollment / Confirmation
Enrollment is limited, so please sign up quickly.
When you register you can pick the college coach (college) that you would like to play for at the Elite 100. We will try to accommodate all requests but please note that in some cases we may not be able to make all request happen.
If you have no preference for which college (coach) you want to play for that is fine, we will put you on a team.
Once you register, you will receive a confirmation for camp.
Accomodations
We will have several hotels in close proximity to Colorado Academy that families can reserve hotel rooms at a discounted rate.
Check-In / Check-Out
Players should arrive to check in 45 minutes prior to the first practice and set of games
Games will conclude between 2:30-3:00pm on Sunday
Eligibility
All players should be:
9th (2026), 10th (2025), 11th (2024), or 12th (2023) graders.
Facilities
All Elite 100 players will use the Colorado Academy athletic facilities.
Some of the premier facilities in all of private schools.
Institutions
The following institutions will be coaching a team at the Elite 100 camp:

Amherst Lord Jeffs

Bates Bobcats

Bellarmine Knights

Brown Bears

Bowdoin College Polar Bears

Bryant Bulldogs

Bucknell Bison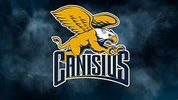 Canisius College Griffs

Cleveland State Vikings
Colby College Mules

Connecticut College Camels

Endicott Gulls

Fairfield University Stags

Gettysburg College Bullets

University of Hartford Hawks

Harvard Crimson

High Point Panthers

Hoy Cross Crusaders

Hopkins Blue Jays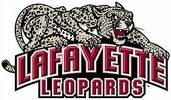 Lafayette Leopards

Limestone Saints

Marietta College Pioneers

North Carolina Tar Heels

Princeton Tigers

Providence College

Quinnipiac Bobcats

Rutgers Scarlet Knights

Sacred Heart University Pioneers

Saint Anselm Hawks

Saint Leo University Lions

Saint John's University Redstorm

Salisbury State Sea Gulls

Springfield Pride

Trinity Bantams

Tufts University Jumbos

Virginia Cavaliers

Washington College Shoremen

Wesleyan University Cardinals

Western New England University

Williams College Ephs
Conferences
Conferences Represented at the Elite 100:

The Atlantic Coast Conference

The America East

The Big East

The Centennial Conference

The Commonwealth Coast Conference

The Conference Carolinas

ECAC Lacrosse

Liberty League

The Little East

The NESCAC

The NorthEast Conference

The Patriot League