July 24, 2022
Endicott College
Beverly, MA
If you are a high school freshman, sophomore, junior or senior and see yourself playing collegiate lacrosse, the Elite 100 at Endicott College Beverly, MA offers a unique opportunity to put your skills in front of college coaches.
All teams at the Elite 100 are coached by college coaches.
Each player attending will participates in Four 50 minute games over the course of the day, providing college coaches with an ideal opportunity to watch each player thoroughly.
Elite 100 is limited to 120 student-athletes
At the Summer Elite 100 we have a college coaching staff to instruct and recruit, along with admission/recruiting and wellness seminars to prepare you for the next level. We limit the number of student Athletes to 120! There are 15 players on a team so everyone gets seen by college coaches in attendance!
Schedule
July 24, 2022
12-1pm- Check in
1-2:45- Station work with college coaches
3-4- Game 1
4-5- Game 2
5-6- Game 3
6-7- Game 4
7-8- Game 5
Elite 100 Includes:
Summer recruiting showcase before the College admission process begins
Top college coaches
Premier athletic facilities
Convenient location
Open to current freshmen, sophomores, juniors and seniors
Affordable pricing for players to showcase their talents
Clinic with college coaches
Admission/Recruiting Seminar
Health/Wellness Seminar
Four (50 minute) games
Certified Athletic trainers on site
Place: Endicott College Beverly, MA
Entry Fee: $225
Check in time: 12:00-1:00pm
Please register early as we will fill up quickly!
If you are attending the Elite 100 please let the colleges that you are interested in attending know to come watch you play!!!

Institutions
The following coaches are on staff and other college coaches will be in attendance.

Babson Beavers

Bridgewater State University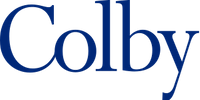 Colby College

Endicott Gulls

Framingham State University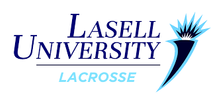 Lasell University

MIT

Roger Williams Hawks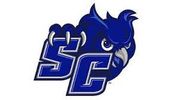 Southern Connecticut State University

Vassar College

Wesleyan University